Do you have a favorite Disney movie?
becauseforoncethisisme
I love almost all the Disney films. Despite their problematic bullshit at times, I can't help it. I love them. No apologies.

Mulan is my favorite of the female-led/"princess" films.

BUT MY FAVORITE OF ALL TIME is ROBIN HOOD. (the one with the foxes.)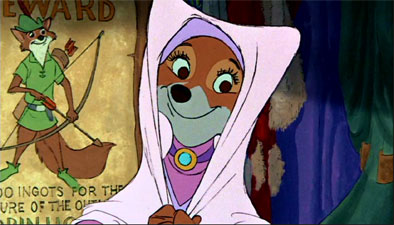 Marian! Lady Kluck! Friar Tuck as a Badger! Sir Hiss! Adorable creatures!